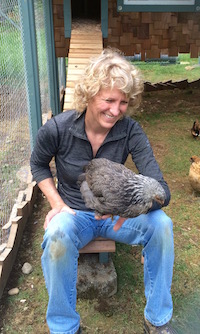 Born and raised in Washington state and living in the Puget Sound area, my art is inspired by the details and richness of the natural scenery that surrounds me every day. I only have to go as far as my own backyard to find inspiration from my koi pond, the resident fish and frogs, and my expansive perennial and water gardens.
Using fiber and mixed media, I aim to capture some of the true depth in nature and incorporate it into my art. Viewing my art from a distance, or in photographs, you will recognize scenes from nature, but my goal is to draw the viewer in for a closer look to see the dimension and detail.
I create individual hand-made 3D elements and assemble them on a background to give it life-like relief. I form them using a variety of fibers, paint, beads, found objects, hand and machine stitching, machine embellishing, and other techniques.
These matted and framed wall hangings have dimensionality that honors their natural inspirations. This dimensionality extends an inch or two from the backing, and often extend beyond the boundaries of the matting.